Celebrate new beginnings and have a hopeful Year of the Rabbit with gifts, surprises, and spectacles! Exciting promos, fairs, and on-ground activities are in store for you!
🍃Fresh Treats: January 19 to 22Celebrate Chinese New Yeabrand-newand new items and get up to 50% off on select shops.
🎡 Prosperous Fair: Until January 22Bring home lucky finds in food and shopping in various fairs around Eastwood City.
🤩 Feeling Lucky with Megan: January 19 to 22Try your luck at the fortune cookie game. Read mechanicsHERE.DTI Fair Trade Permit No. FTEB-159333 Series of 2023
👲 Forecast for You:January 16 onwards: Open Park WingFind out your luck this 2023 with a special forecast from Feng Shui expert Johnson Cua.
🏞 Fortune ParkStroll along the brightly decorated Open Park with Chinese lanterns, bunny decorations, and more!
🌟 Celestial Readings: January 21Take a peek into your 2023 and join an interactive Tarot Card Reading with Mystic Priestess Sanctum.
🐲 Lion and Dragon Dance: January 22Receive good energies and attract more prosperity with a Lion & Dragon Dance around Eastwood City.
💫 Bright Beginnings: January 22Welcome the Year of the Water Rabbit with a beautiful fireworks display.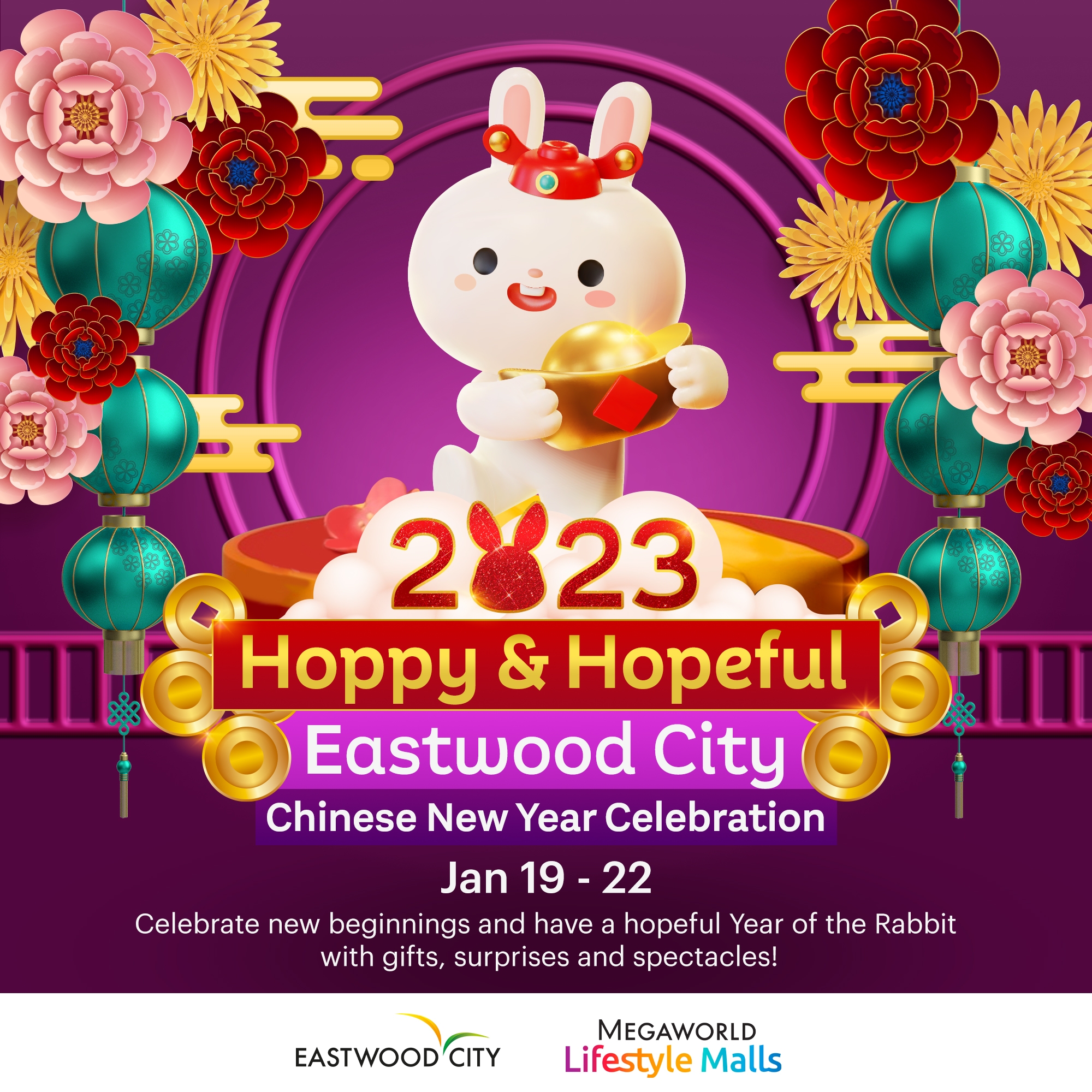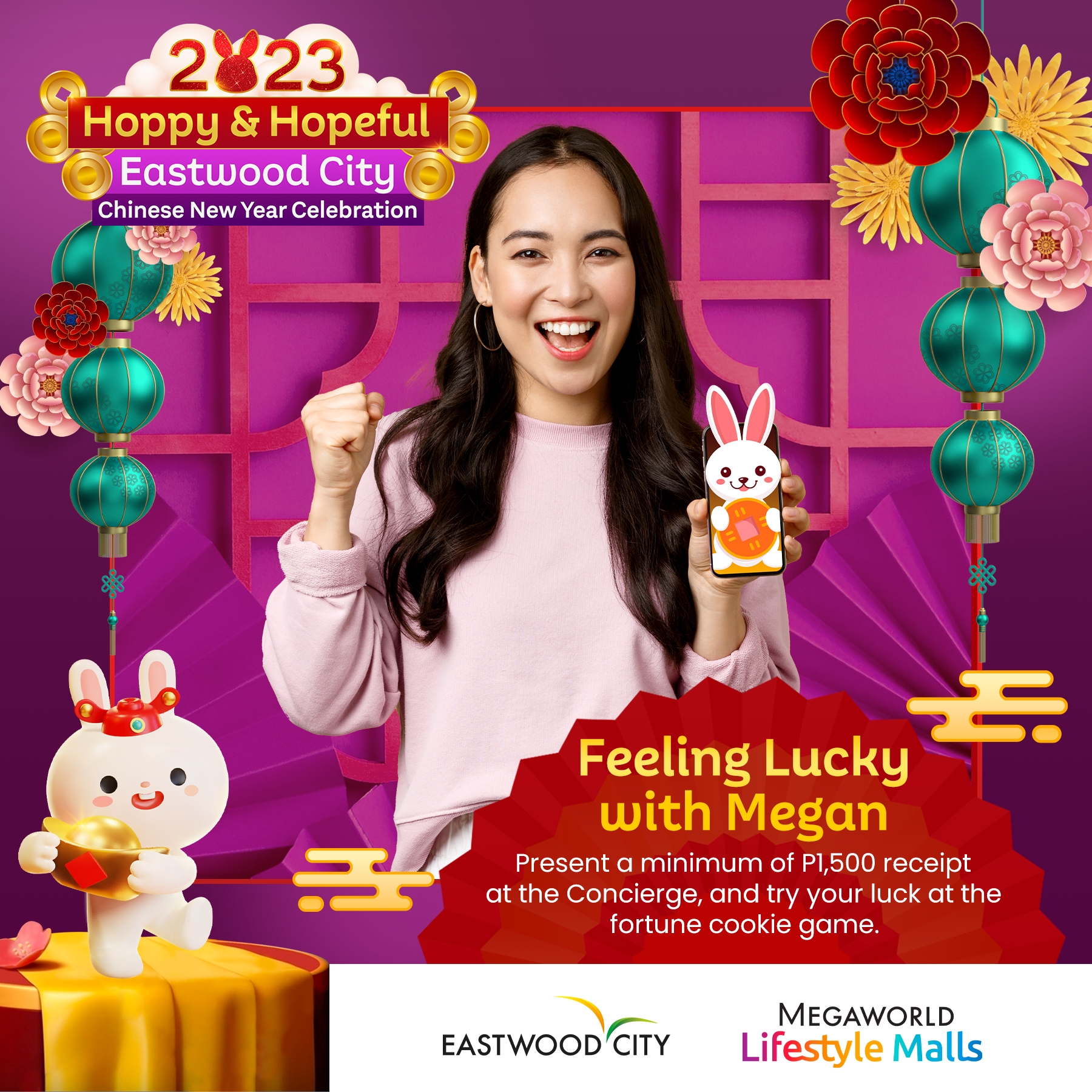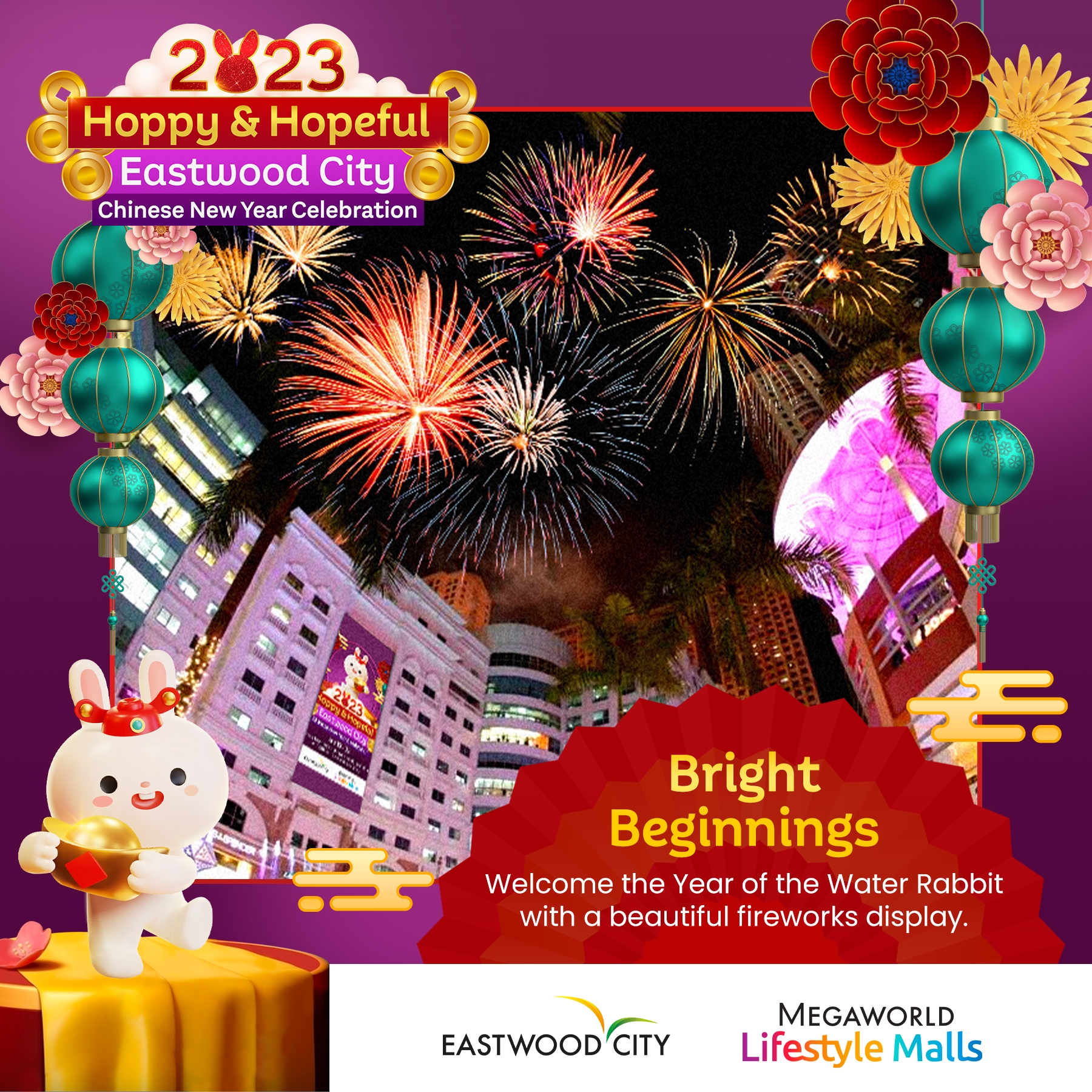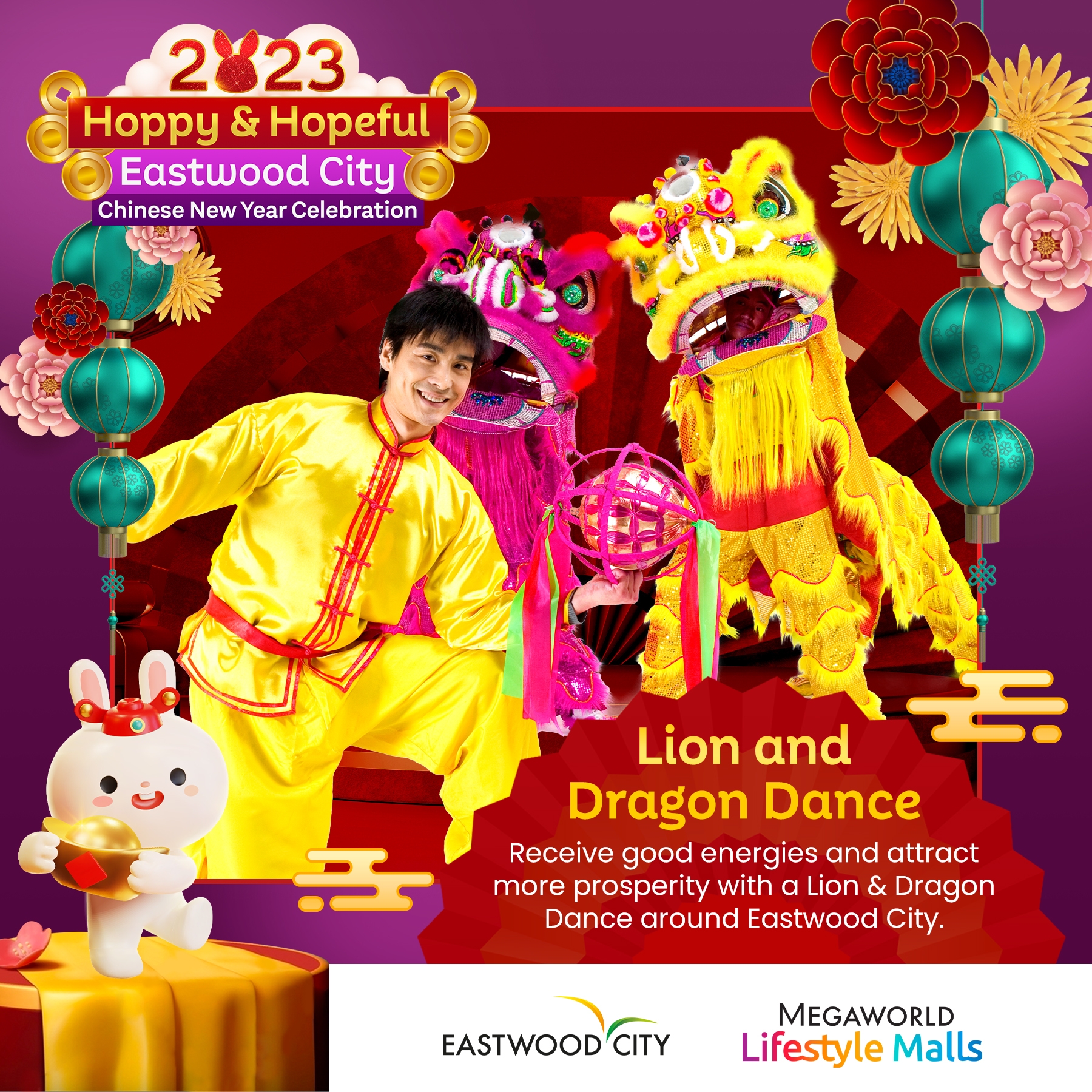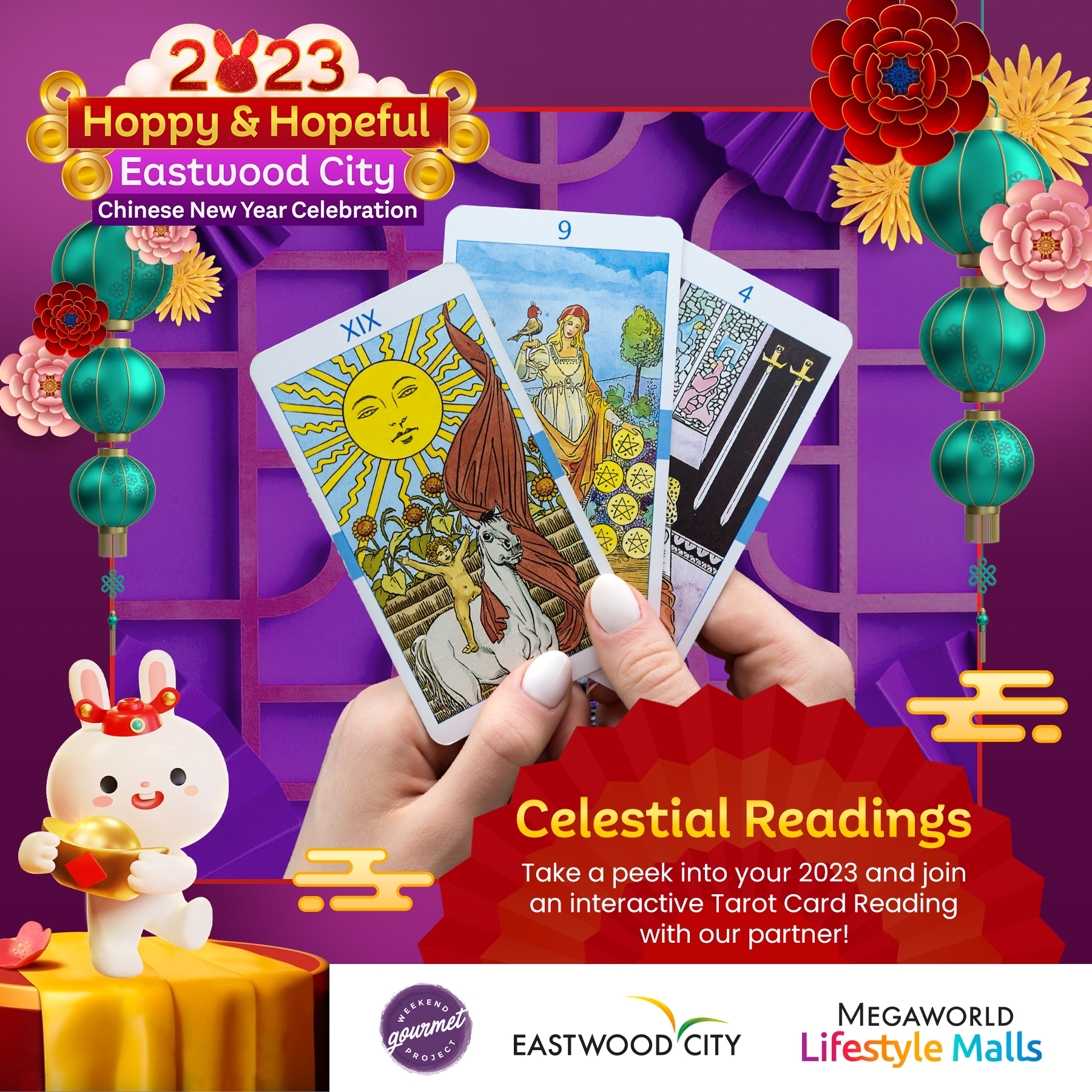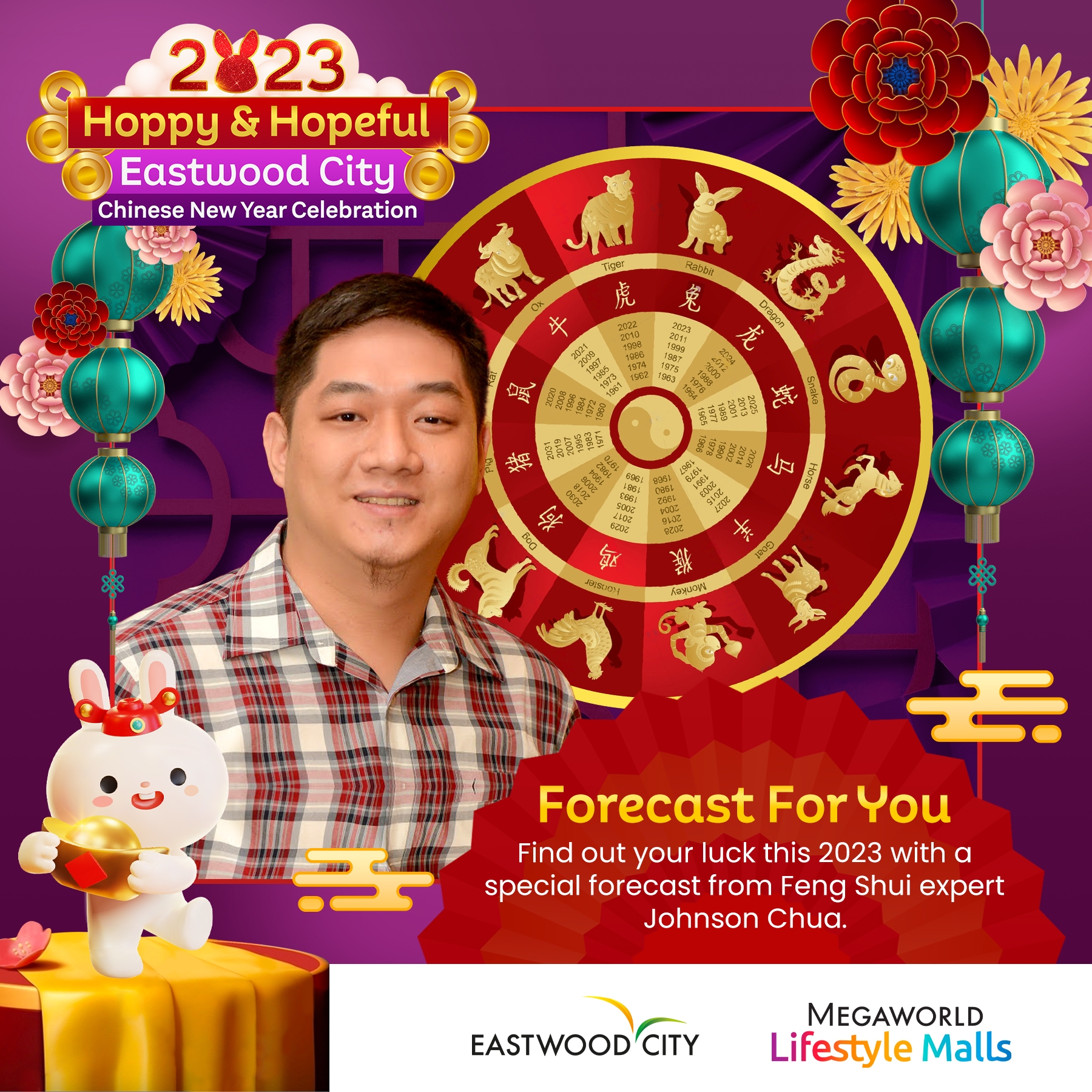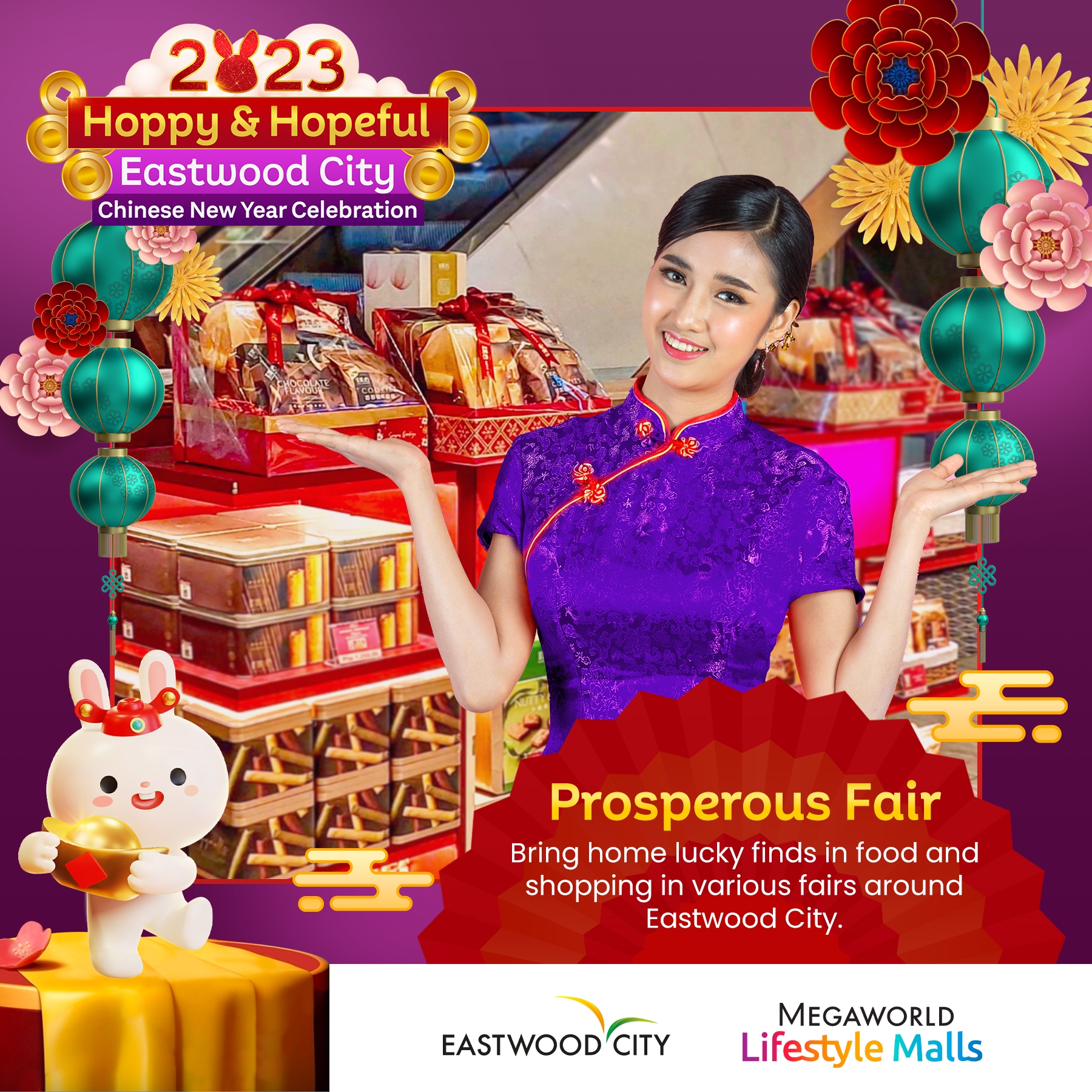 Related Articles
More From
Megaworld Lifestyle Malls
Ready to take the plunge? Find the latest promos, trendiest brands, and most exciting events at the malls near you.
EXPERIENCE
See all the happenings
Be updated on the latest happenings at Megaworld Lifestyle Malls
More Experiences Find Malls Near You
The fun doesn't end in shopping, dining and pampering!
Visit Our Malls
Amuse your senses and indulge yourself in the luxury of Megaworld's premier lifestyle and leisure destinations.
View All Malls