Enjoy prosperous festivities, rituals and amazing deals this Year of the Water Rabbit here at McKinley Hill!🐇🧧🎏✨️Join us as we celebrate Chinese New Year with fun and exciting activities!
🏮🐰 Prosperity Lanterns: January 19-31
Be charmed by our Chinese lanterns display and capture moments with your loved ones!
⛲️🪙 Fountain of Fortune: January 19-31
Toss a coin at the Venice Piazza fountain of fortune and make your wish for 2023.
🥠🥡🛍 Prosperity Lane: January 19-31Shop for food, charms and other Chinese New Year treats!
🦁🧧Dragon and Lion Dance: January 22
Raise your spirits with an invigorating Dragon & Lion Dance around McKinley Hill.
👲 God of Fortune Meet & Greet:January 22
Join a special meet & greet with the God of Fortune mascot and wish for good luck and prosperity!
🔮🔯 Fate & Fortune: January 22
Explore what the stars say about your future in a free fortune reading session.
🐇 Grab A Lucky Rabbit: January 18-31
Get a "Lucky Bunny" when you present any single receipt purchase from any McKinley Hill and/or McKinley West establishments from January 18-31! Exclusive for those born in the Year of the Rabbit! Guests may present receipts at the Concierge.
📜🌏 Lucky Astrological Forecast to 2023: January 21-31
Let these readings be your guide to achieve a prosperous and abundant year!
🎆 Chinese New Year Fireworks Display: January 22
Watch a delightful fireworks show light up the sky to welcome 2023!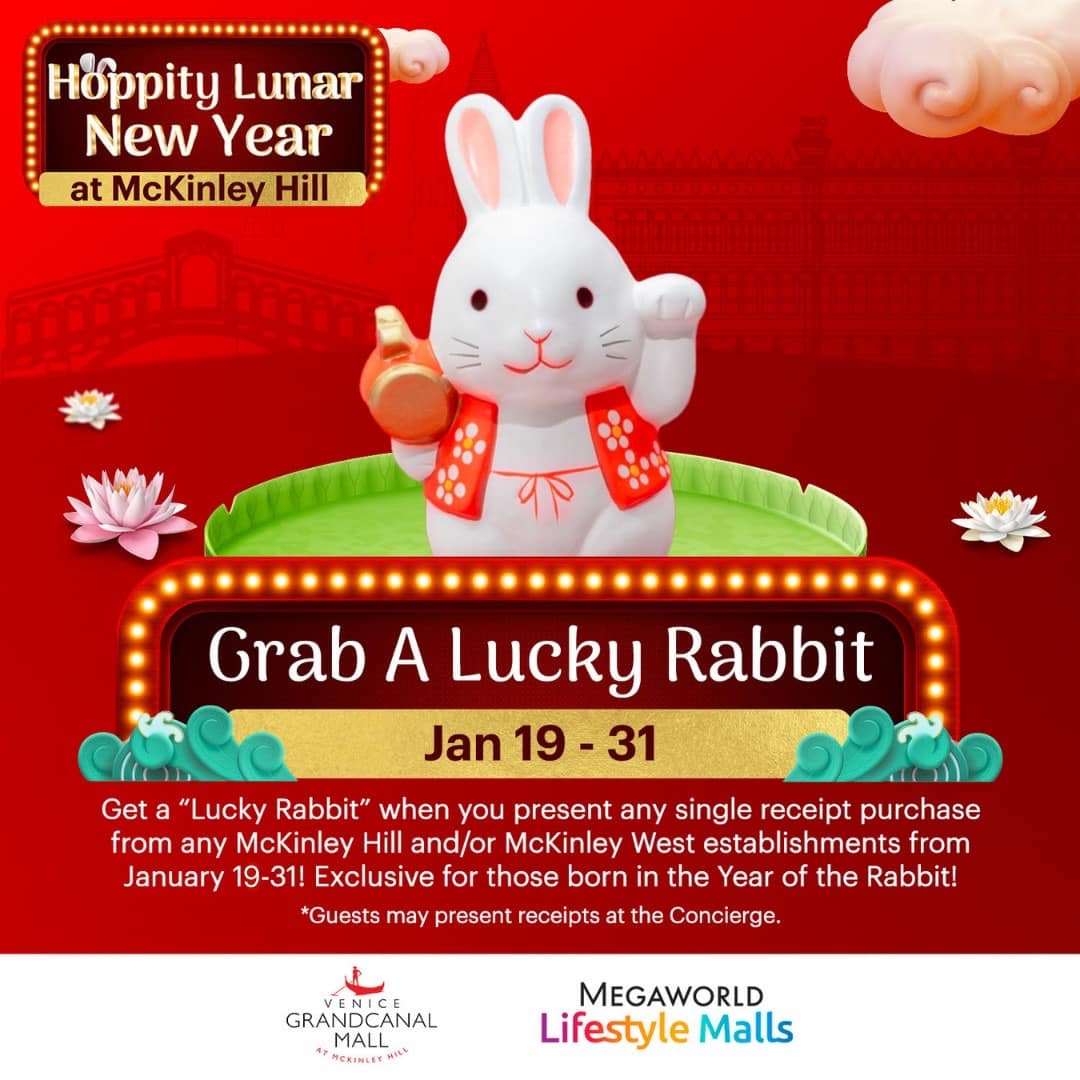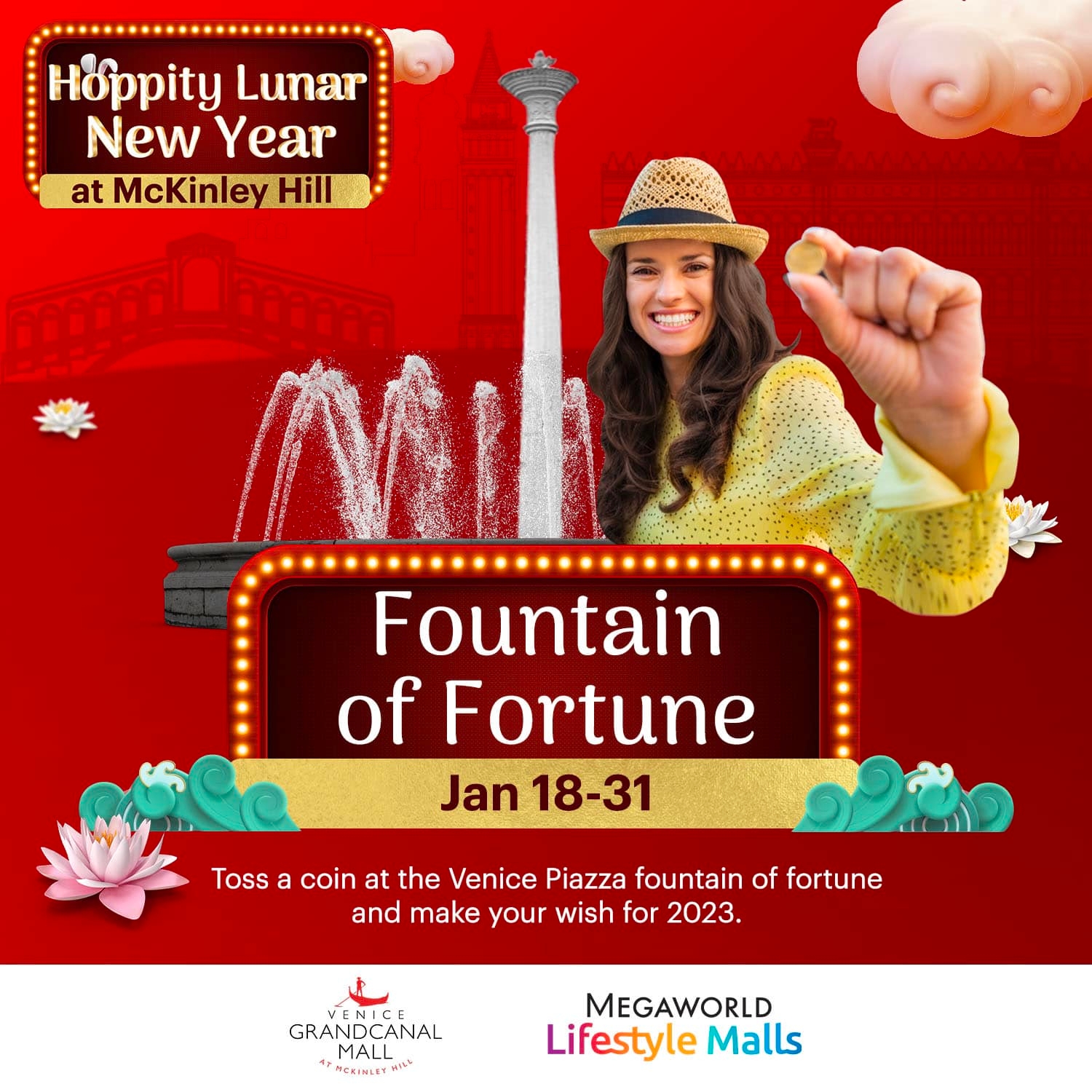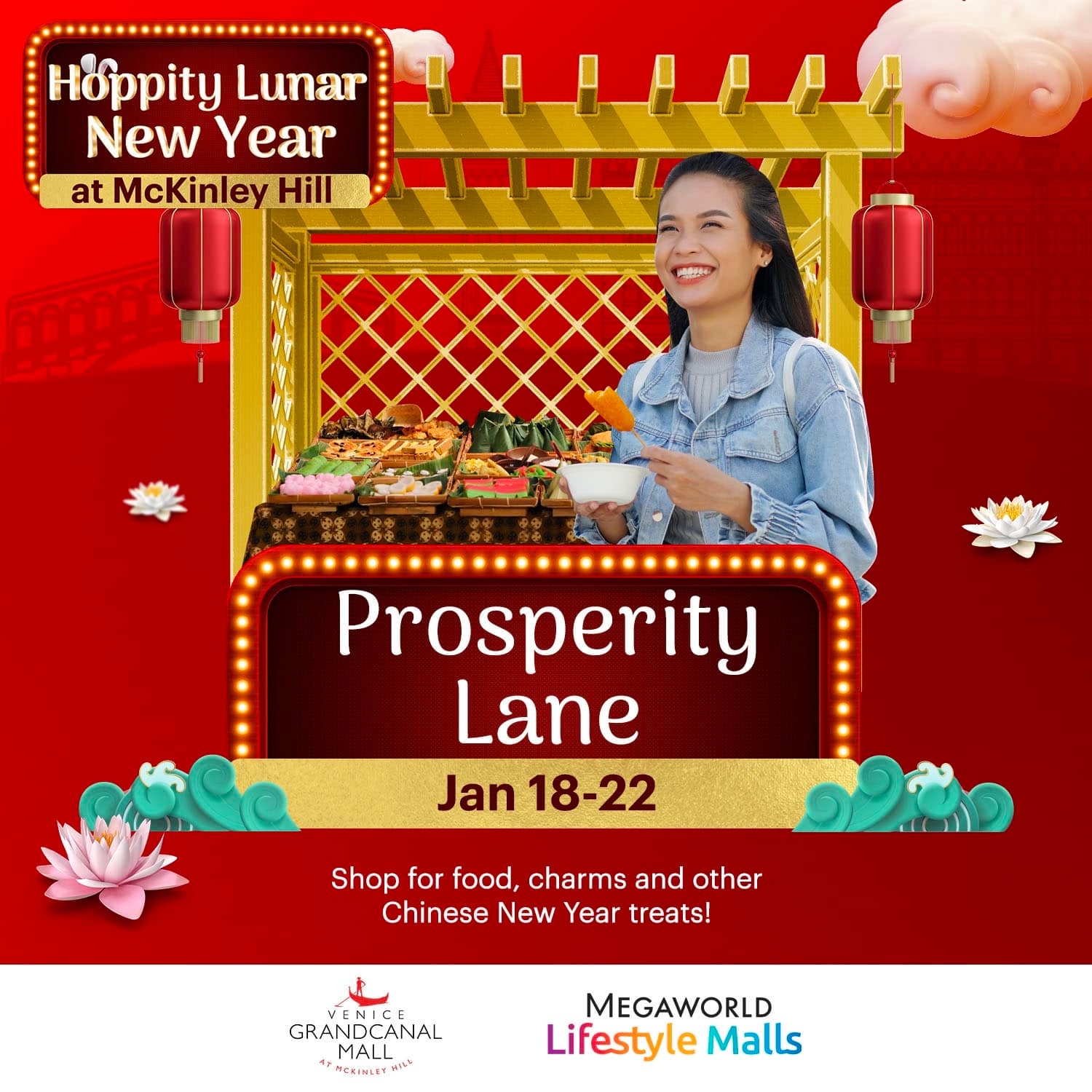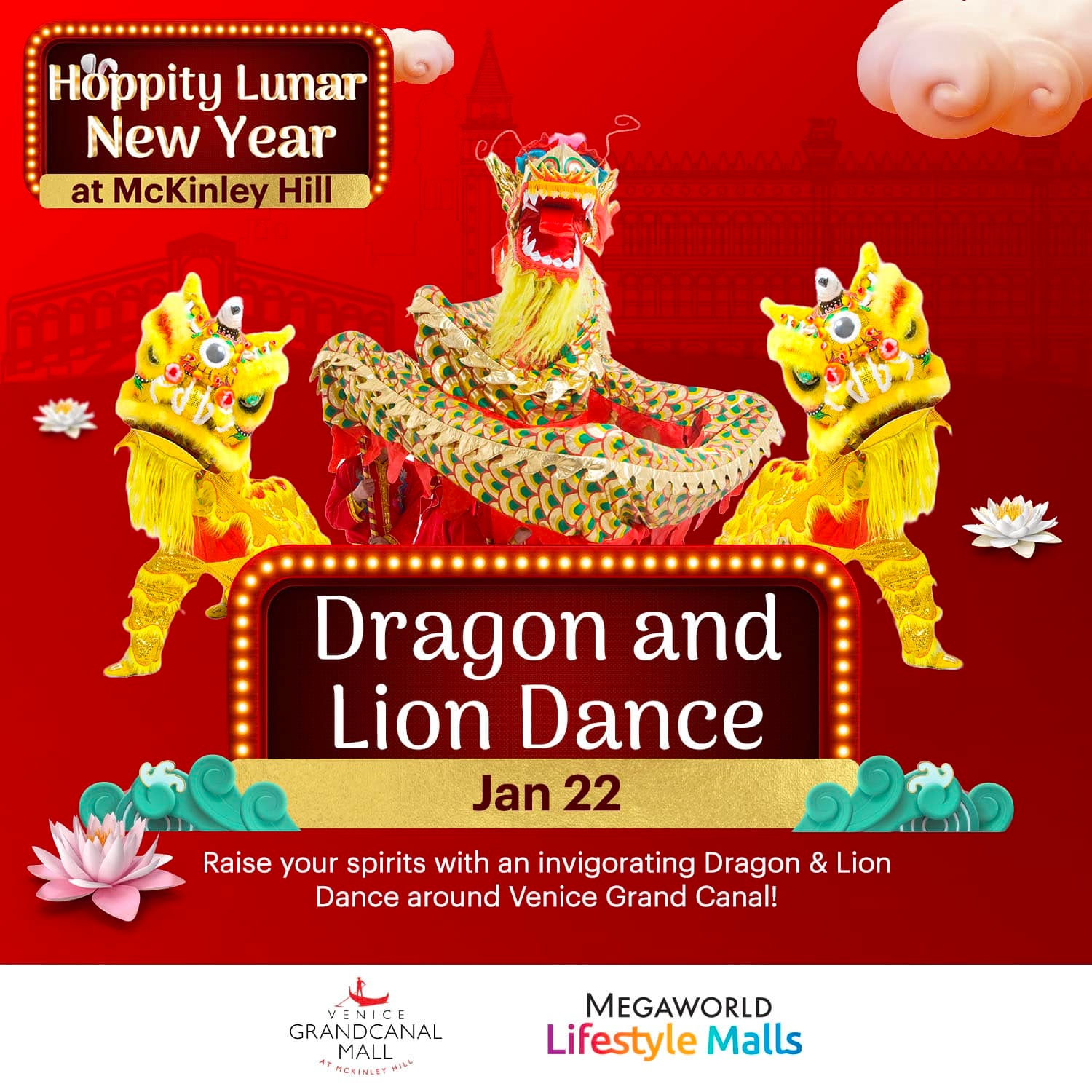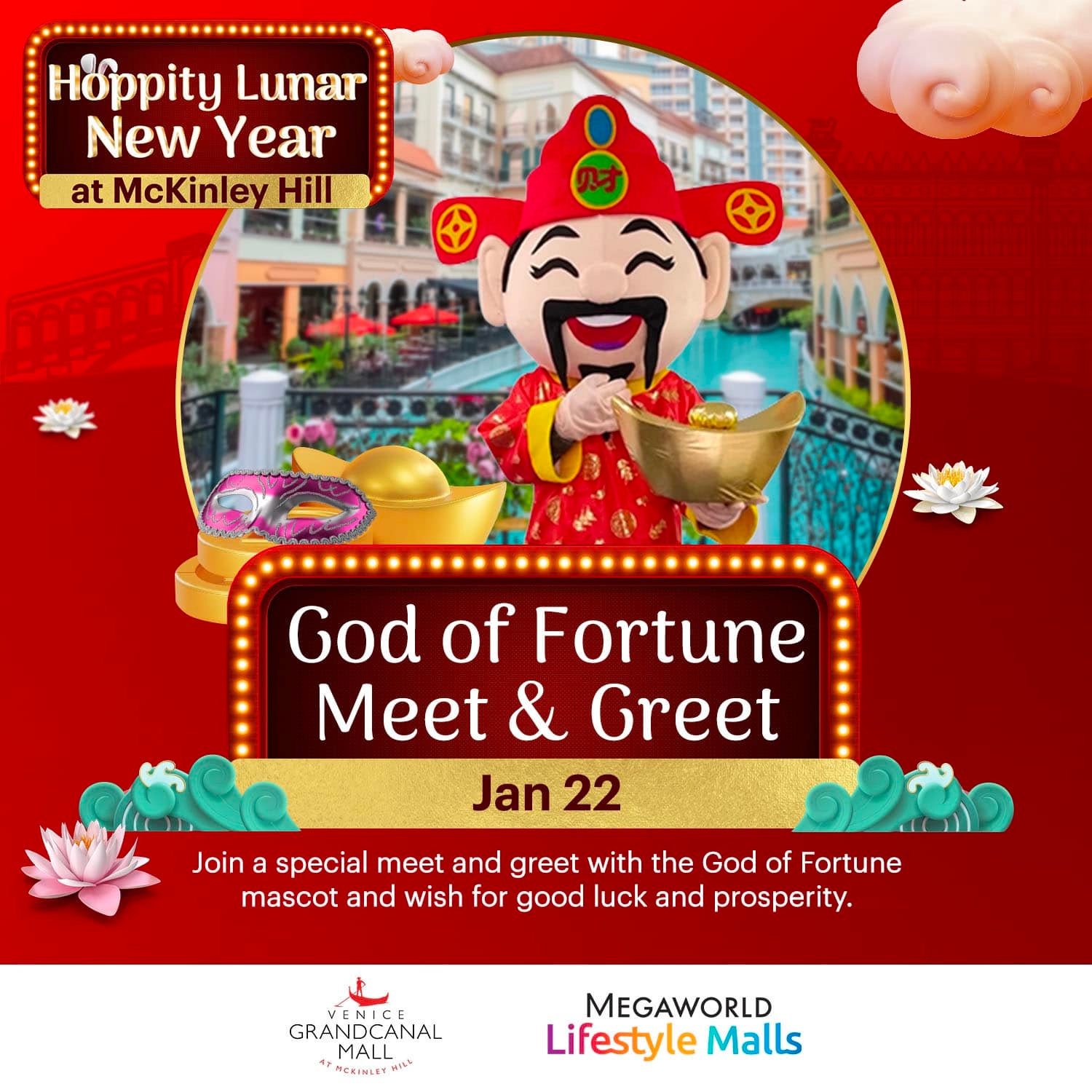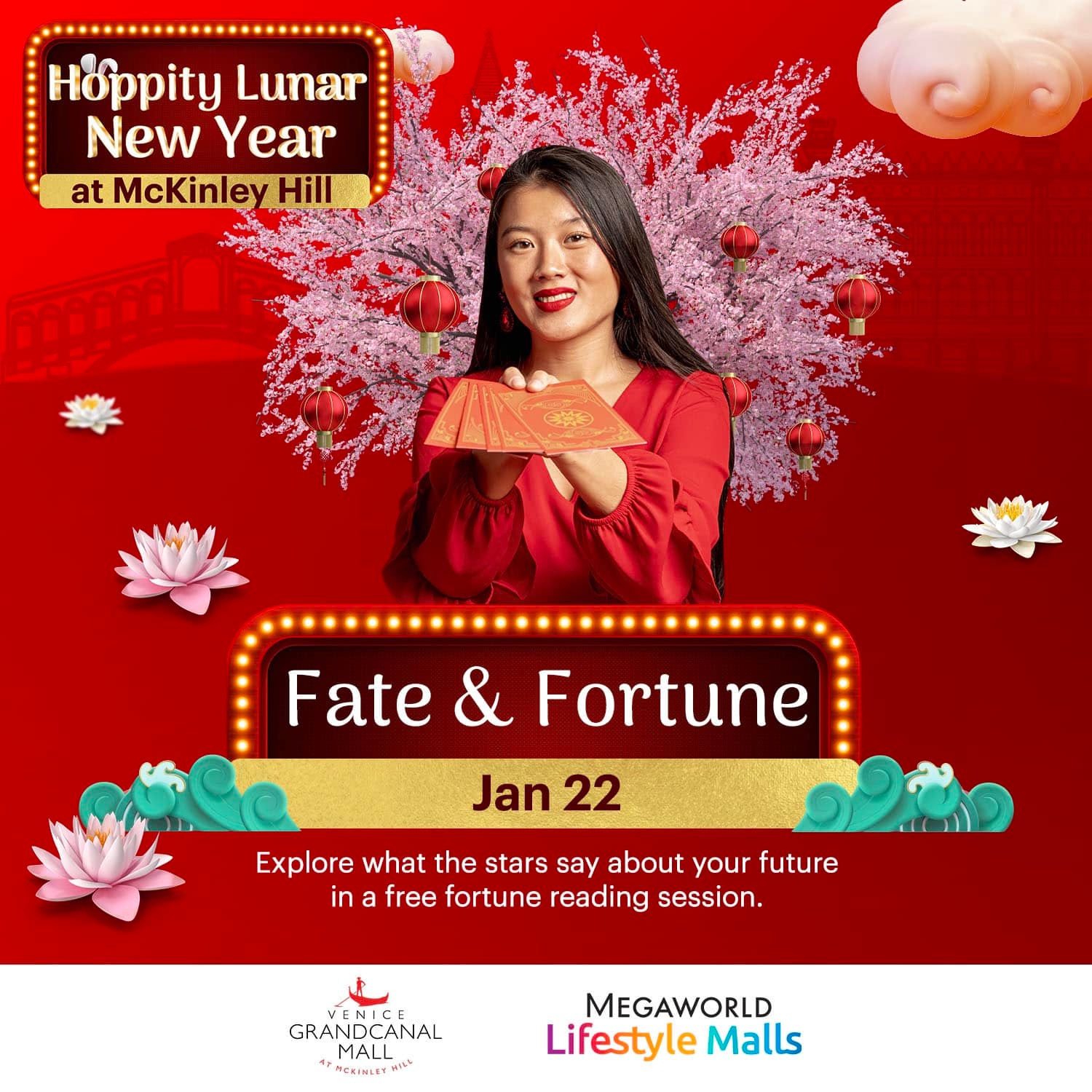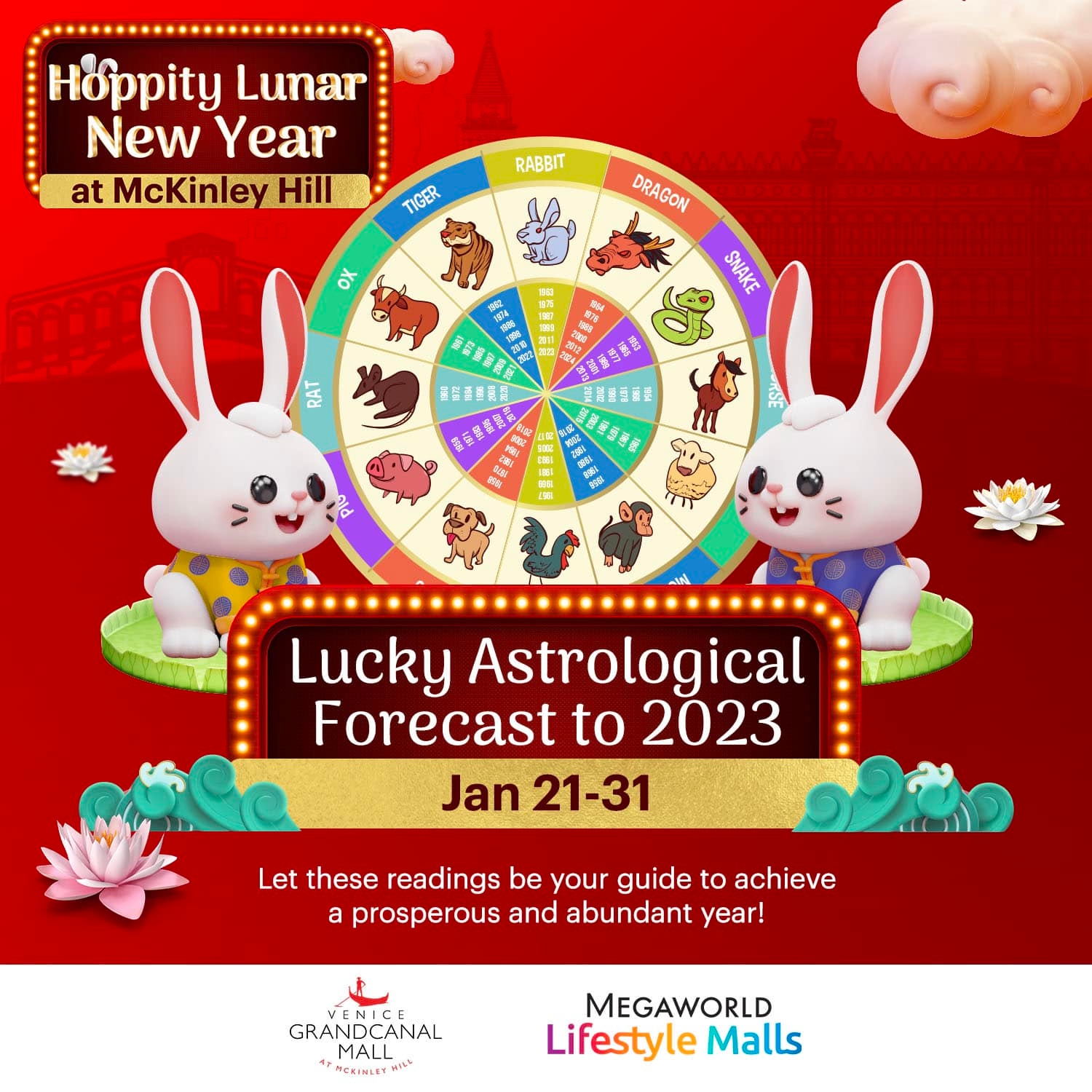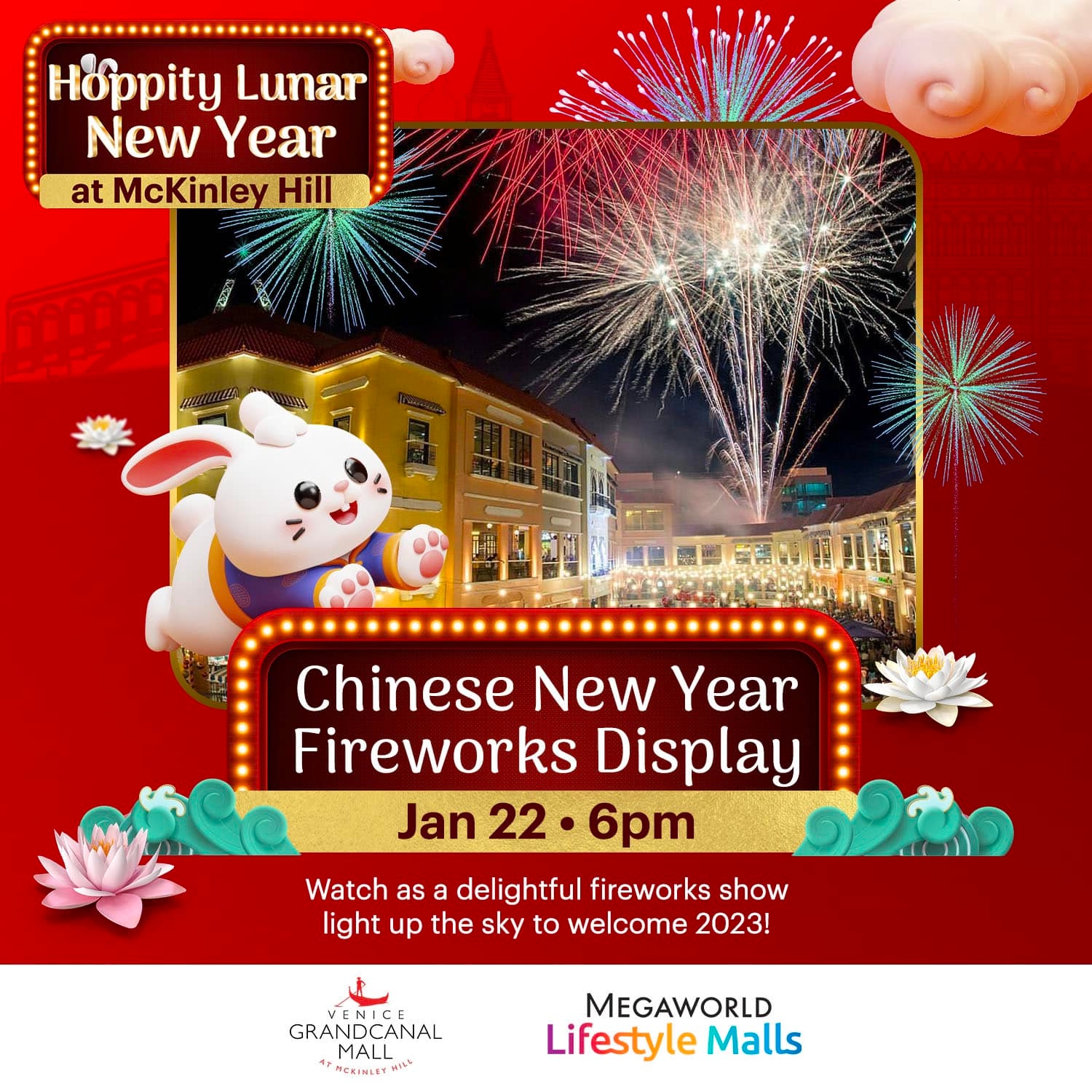 Related Articles
More From
Megaworld Lifestyle Malls
Ready to take the plunge? Find the latest promos, trendiest brands, and most exciting events at the malls near you.
EXPERIENCE
See all the happenings
Be updated on the latest happenings at Megaworld Lifestyle Malls
More Experiences Find Malls Near You
The fun doesn't end in shopping, dining and pampering!
Visit Our Malls
Amuse your senses and indulge yourself in the luxury of Megaworld's premier lifestyle and leisure destinations.
View All Malls