Quezon City - The merriest season of the year unfolds in Eastwood City with jampacked festivities and colorful attractions all set to give guests and families the chance to enjoy the Holidays at its fullest.
From vibrant life-sized displays and spectacles to must-see events and live performances, fun and meaningful celebrations abound in Eastwood City as it brings Christmas in full bloom.
Kicking off the festivities is the ceremonial lighting of Eastwood City's 50-ft. Christmas tree. Aptly dubbed as Efflorescence or the blooming of the flowers, the celebration is highlighted by the illumination of the giant Christmas tree adorned with colorful flowers and the life-sized flora and fauna lighted displays scattered throughout the Eastwood Mall Open Park, as well as live musical performances from various chorale groups and singer-actor Sam Concepcion.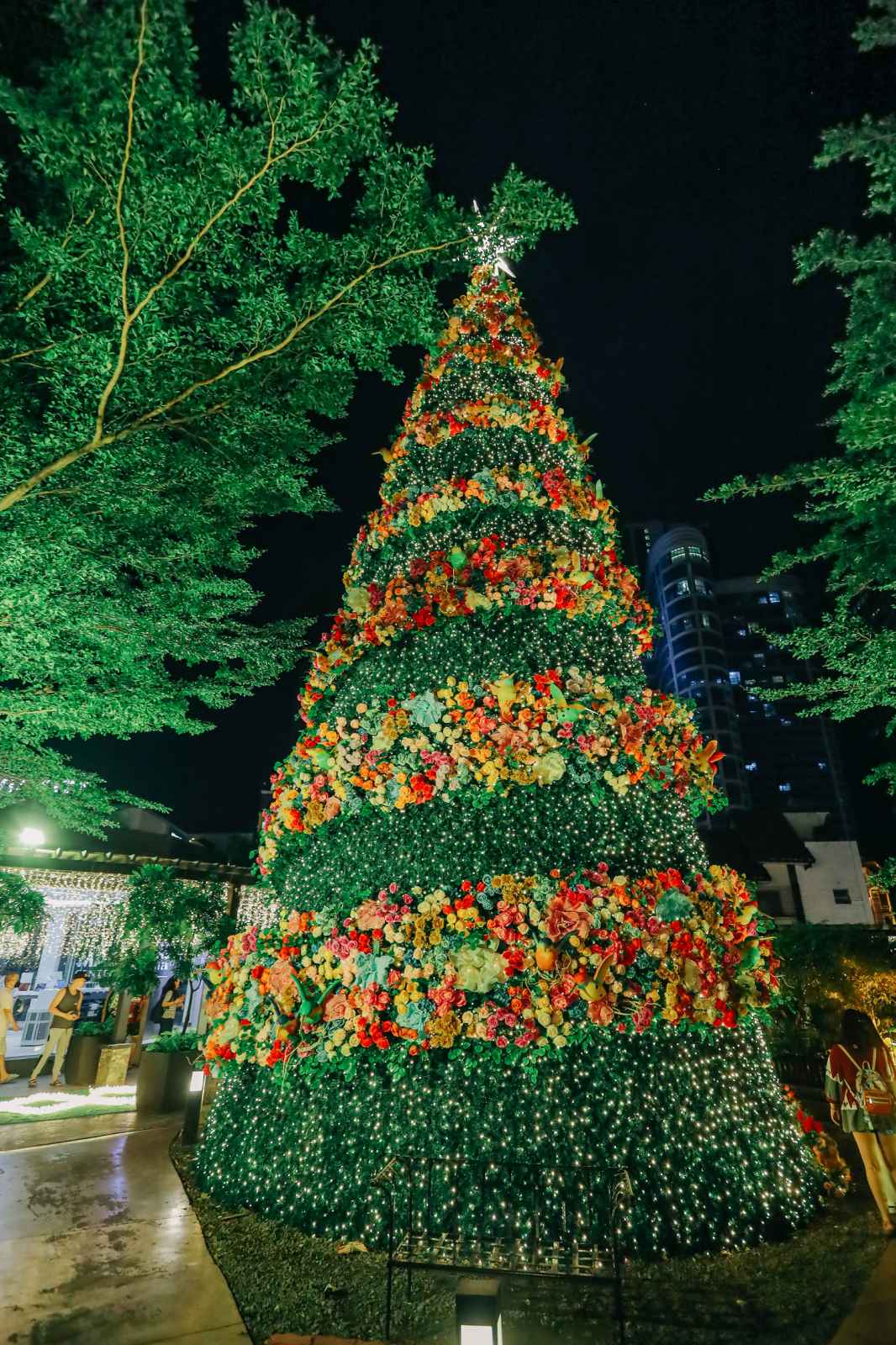 "Just like the unique joy we feel when we see flowers bloom, the Holiday season also brings unparalleled happiness, excitement, hope and optimism. The merriest season of the year has unfolded and we want guests and families to bask in merriment and enjoy the Holidays to the fullest through our colorful attractions, events and activities," says Graham Coates, head of Megaworld Lifestyle Malls.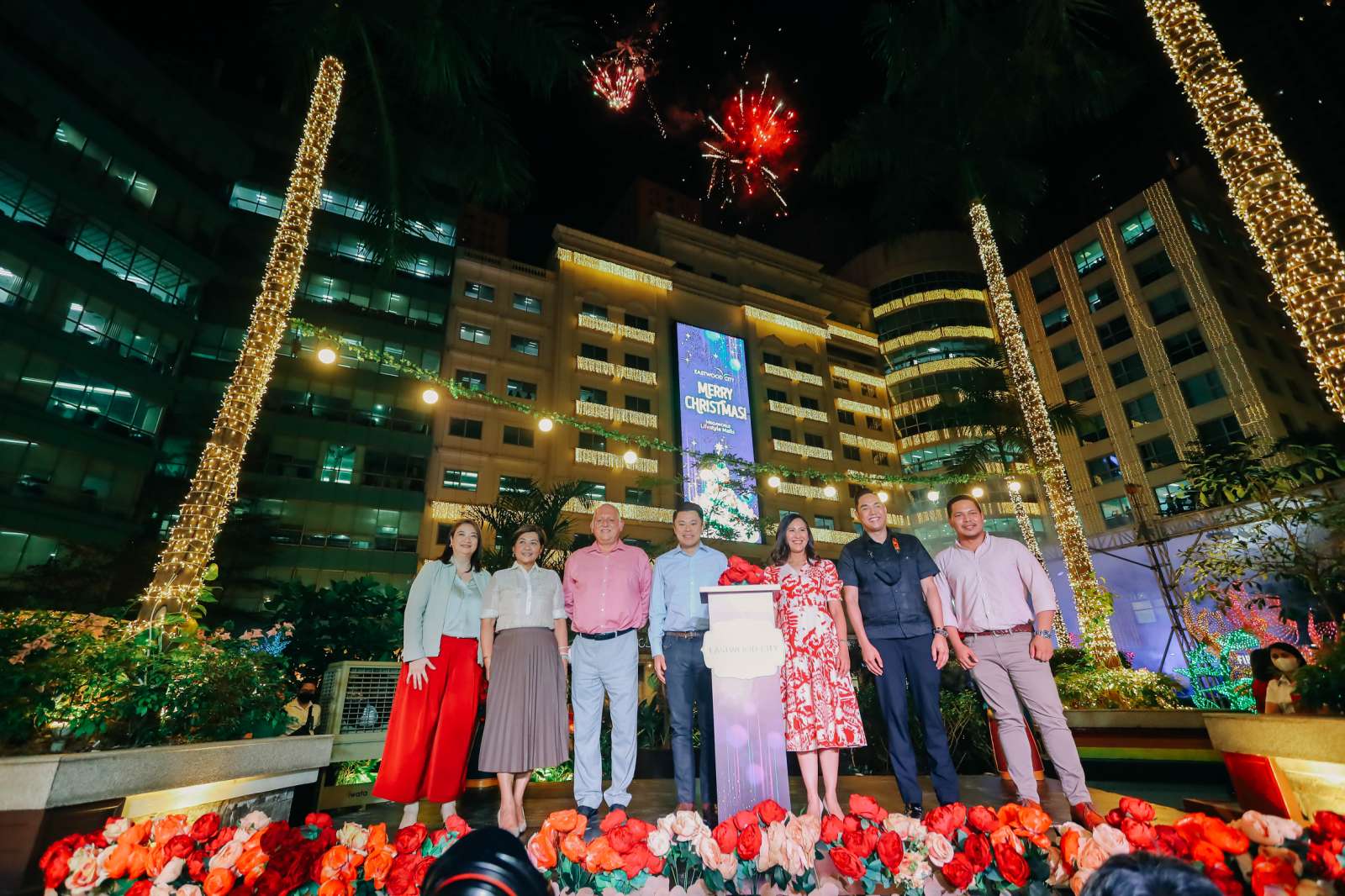 From November 7 until the end of December, guests can revel in festive celebrations in Eastwood City.
Families and kids can sing along to their favorite Christmas songs while being performed by talented buskers and singers at the Eastwood Citywalk on Nov. 18, Dec. 2 and Dec. 16.
Guests can also hop on the Christmas Tranvia and get to ride with Santa and his friends around Eastwood City on weekends of December. They can also get free treats while aboard the Christmas Tranvia. A grand fireworks display will also light up the sky at the Eastwood Mall Open Park during weekends of December.
Eastwood City, the country's first truly pet-friendly community, is also inviting all pet lovers to participate in the Adoption Award Day. Held in partnership with the Animal Kingdom Foundation, the pet event will give pet parents a chance to adopt a pet and support the organization's initiatives from December 14 to 25.
Eastwood City is open from 10am to 10pm. For more updates on the latest happenings, visit megaworld-lifestylemalls.com or call our hotline at 8-462-8888. Related Articles
More From
Megaworld Lifestyle Malls
Ready to take the plunge? Find the latest promos, trendiest brands, and most exciting events at the malls near you.
EXPERIENCE
See all the happenings
Be updated on the latest happenings at Megaworld Lifestyle Malls
More Experiences Find Malls Near You
The fun doesn't end in shopping, dining and pampering!
Visit Our Malls
Amuse your senses and indulge yourself in the luxury of Megaworld's premier lifestyle and leisure destinations.
View All Malls