Up your gifting and shopping game this holiday season with Megan.
Earn a voucher for every purchase of our Christmas Bundles with just a minimum purchase of Php1,500. Complete stamps to get vouchers from Boozy and GoodWork PH which can be gifted to your family and friends!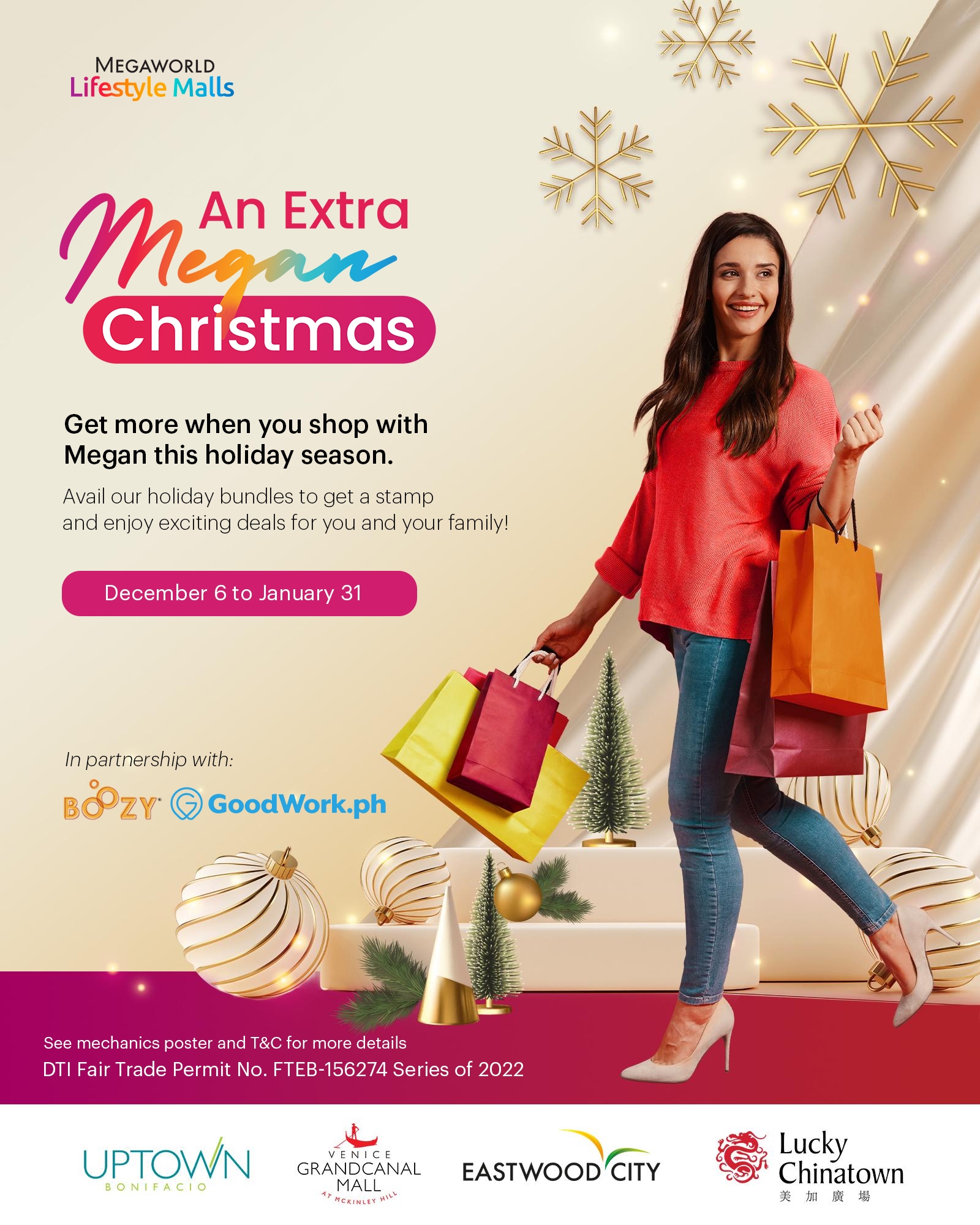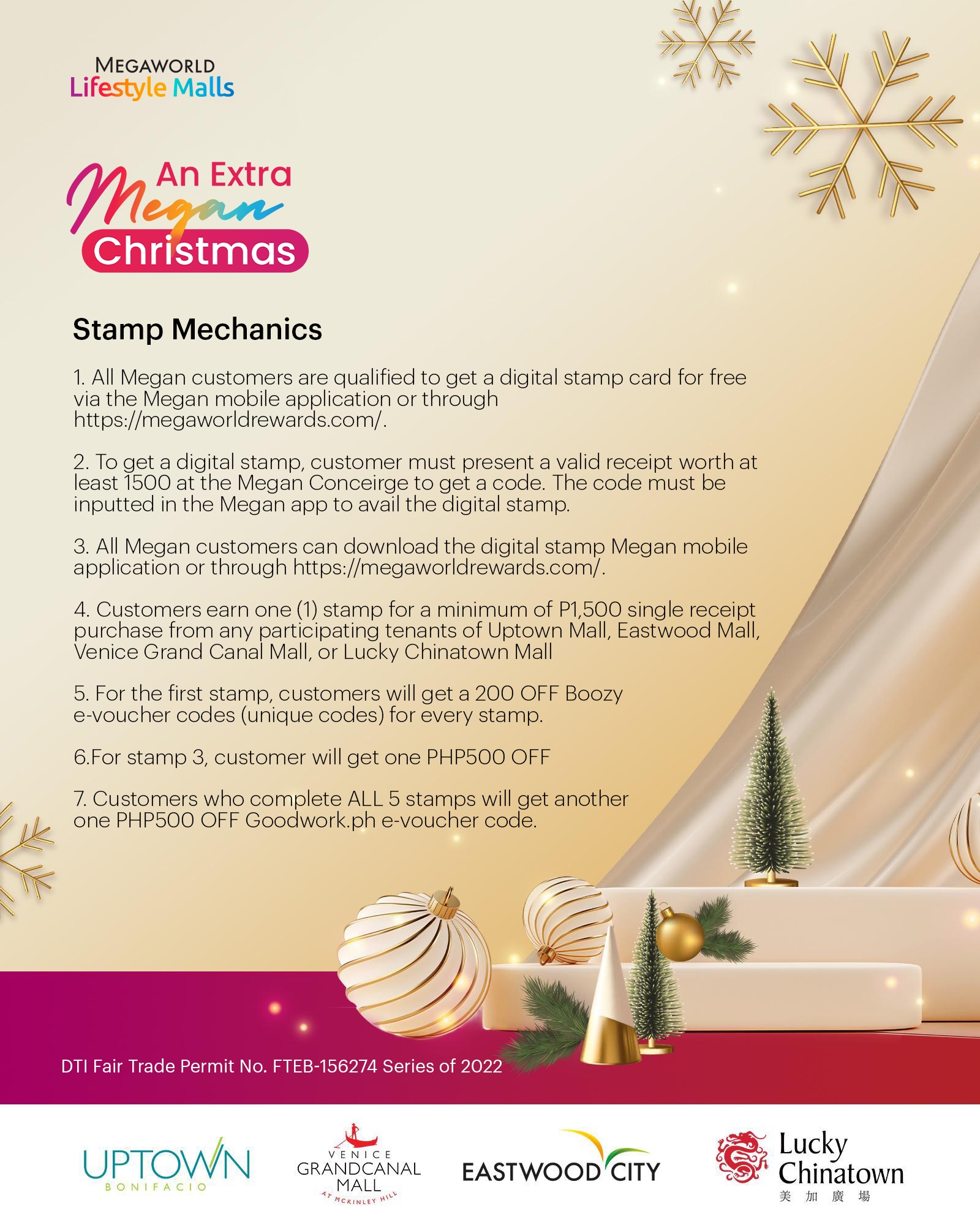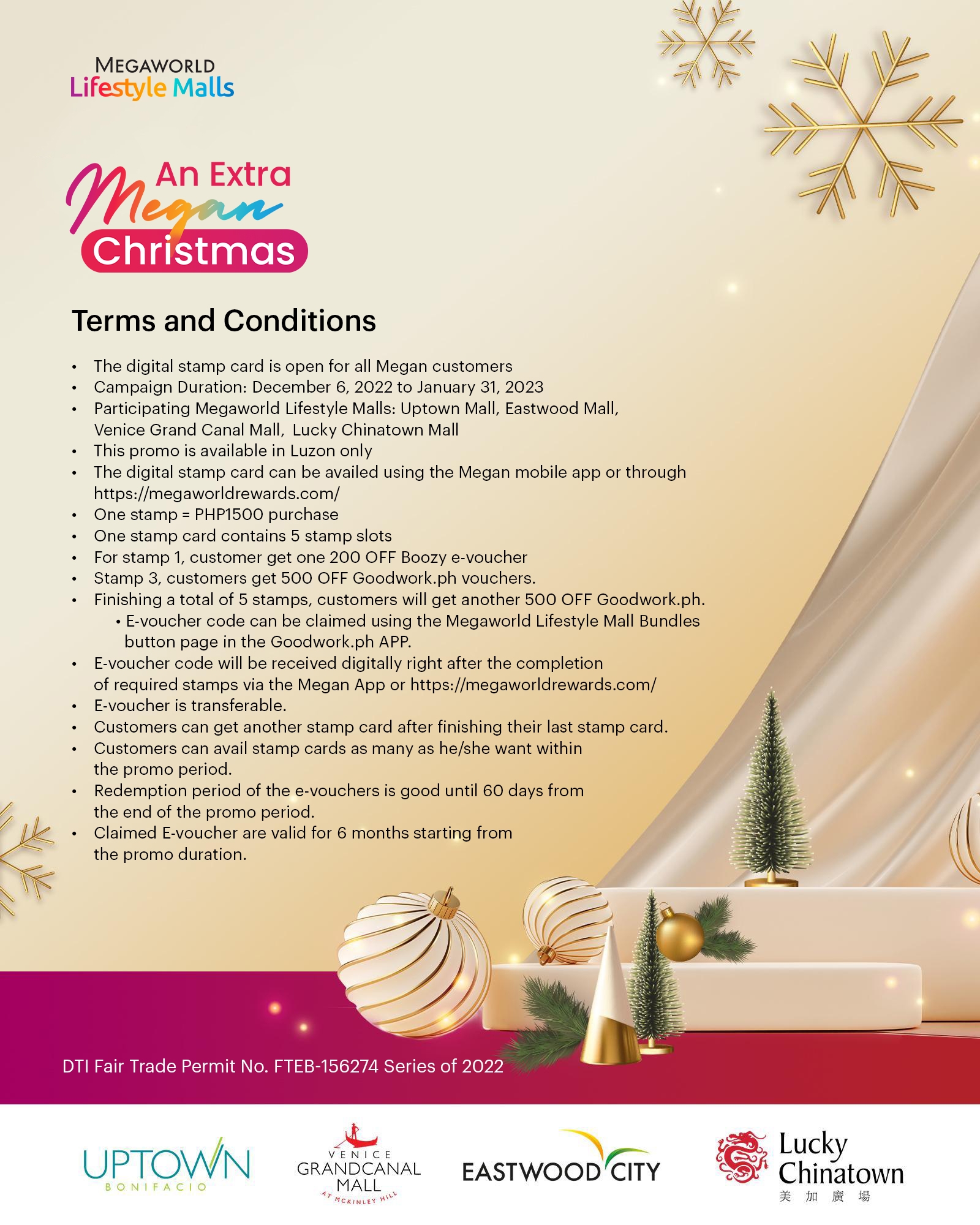 Call or message Megan today to order!
Uptown Mall: Call 8462 8888 or Chat 09993699755
Eastwood City: Call 8462 8888 or Chat 099993699767
McKinley: Call 8462 8888 or Chat 09993699760
Lucky Chinatown: Call 8462 8888 or Chat 09993699758
See mechanics posters for details or the stamp mechanics link below for more details.
#ExtraMeganChristmas #Megan #MegaworldLifestyleMalls #ExtraChristmas Related Promos
More From
Megaworld Lifestyle Malls
Ready to take the plunge? Find the latest promos, trendiest brands, and most exciting events at the malls near you.
lifestyle articles
See all our stories and blogs
Read our stories and blogs that will give you the lifestyle you desire.
More Lifestyle Articles
Experiences
Be updated on the latest events at Megaworld Lifestyle Malls Find Malls Near You
The fun doesn't end in shopping, dining and pampering!
Visit Our Malls
Amuse your senses and indulge yourself in the luxury of Megaworld's premier lifestyle and leisure destinations.
View All Malls