Razzle Dazzle: Eastwood City Holiday Raffle
Razzle Dazzle: Eastwood City Holiday Raffle
Get a chance to win GCs, collectibles, AirAsia Rewards Points, or 1 of 3 UM Hypersport Big Bikes when you join Razzle Dazzle: Eastwood City Holiday Raffle!
To join, simply:
Purchase a minimum spend of P2,000 from any Eastwood City Participating tenant - except supermarkets, banks, and bayad centers.
Proceed to the Eastwood Mall concierge, and scan the QR code or you may also enter HERE
Complete the e-raffle form, submit a clear photo of your official receipt, and hit submit.
The e-raffle draw is on February 2023.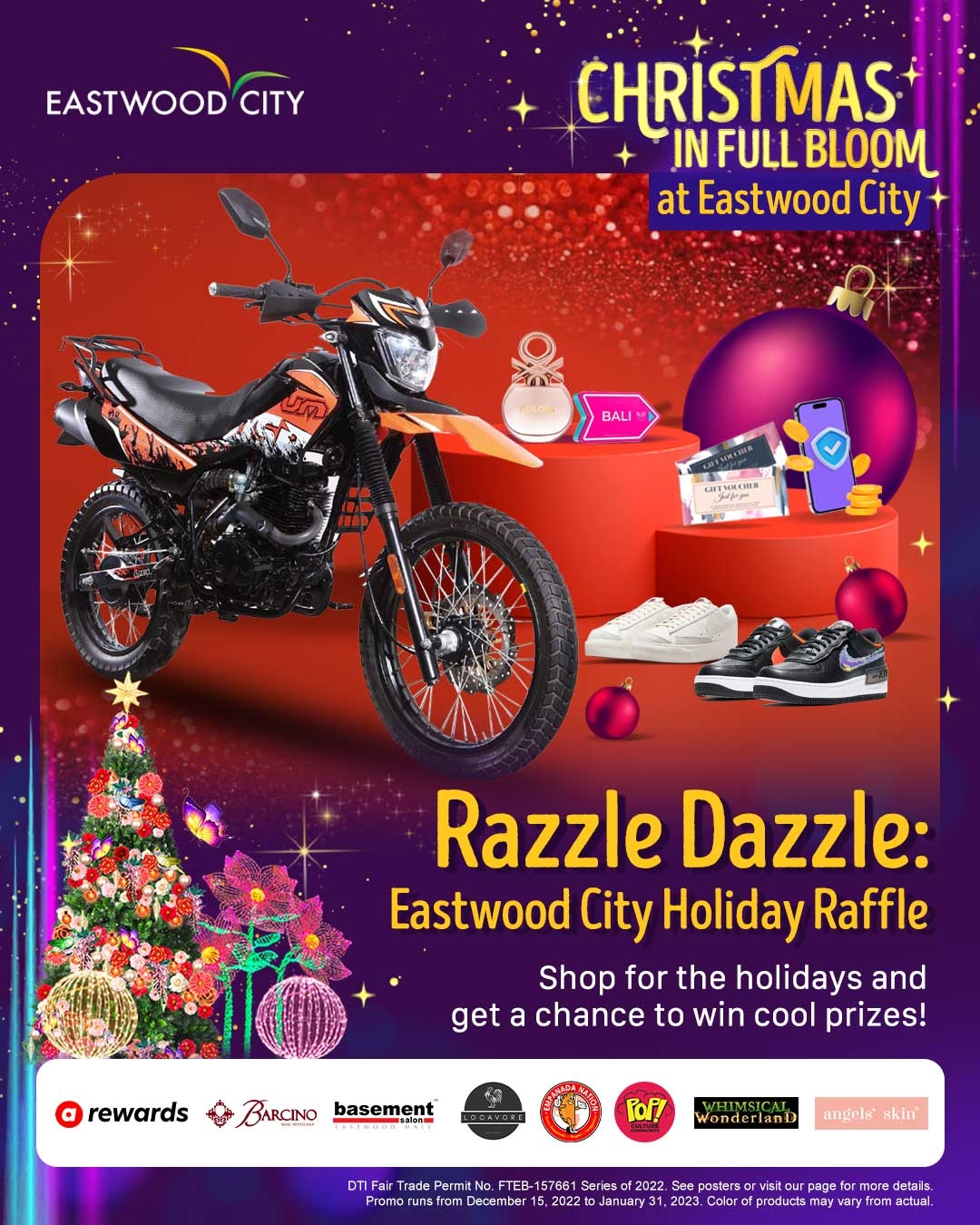 Read more about the mechanics HERE. Related Promos
More From
Megaworld Lifestyle Malls
Ready to take the plunge? Find the latest promos, trendiest brands, and most exciting events at the malls near you.
lifestyle articles
See all our stories and blogs
Read our stories and blogs that will give you the lifestyle you desire.
More Lifestyle Articles
Experiences
Be updated on the latest events at Megaworld Lifestyle Malls Find Malls Near You
The fun doesn't end in shopping, dining and pampering!
Visit Our Malls
Amuse your senses and indulge yourself in the luxury of Megaworld's premier lifestyle and leisure destinations.
View All Malls