1. FREE DELIVERY with a minimum spend of P999 valid for multiple stores purchase.
Use code: MEGAWORLDEXTRA
2. Get a 20% OFF on your purchase with a minimum spend of P999.
Use code: MEGAWORLDXMAS
3. Get 20% OFF on your FIRST purchase valid only to new App users with a minimum spend of P1,000 at any Megaworld Lifestyle Malls.
Use code:
EASTWOODCITY
LUCKYCHINATOWN
MCKINLEYHILL
UPTOWNMALL
SOUTHWOODSMALL
NEWPORTWORLD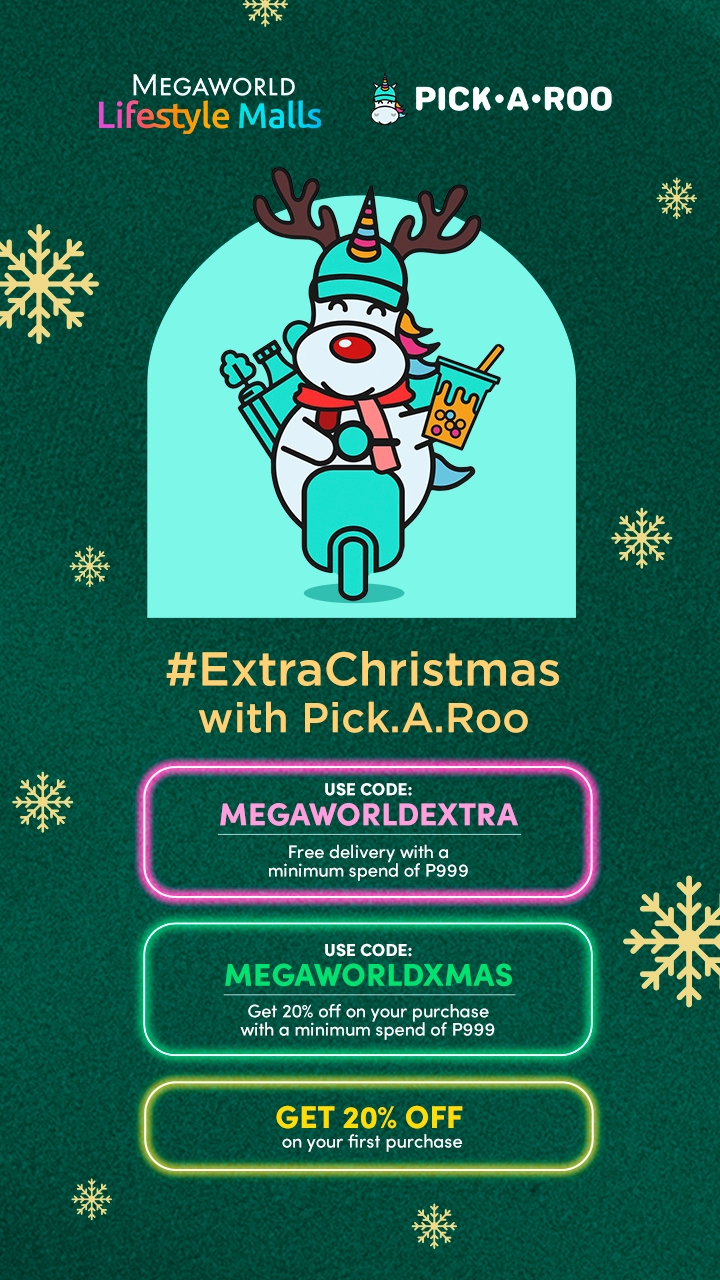 Related Promos
More From
Megaworld Lifestyle Malls
Ready to take the plunge? Find the latest promos, trendiest brands, and most exciting events at the malls near you.
lifestyle articles
See all our stories and blogs
Read our stories and blogs that will give you the lifestyle you desire.
More Lifestyle Articles
Experiences
Be updated on the latest events at Megaworld Lifestyle Malls Find Malls Near You
The fun doesn't end in shopping, dining and pampering!
Visit Our Malls
Amuse your senses and indulge yourself in the luxury of Megaworld's premier lifestyle and leisure destinations.
View All Malls